From 10 to 20 October, I participated in a 10-day workperiod organised by Wobby Club and Make Eindhoven. During this residency at the printmaking studio I focused mostly on making monoprints and dry needle prints with the big etching press. The pieces I made were a visual research of the images & symbols that recently are featured in my work like masks, shepherds, birds & comets. I also did a  series of risograph collaborations with Victoria Hoogstoel, were she would make paper cut outs and print them over my geometrical patterns.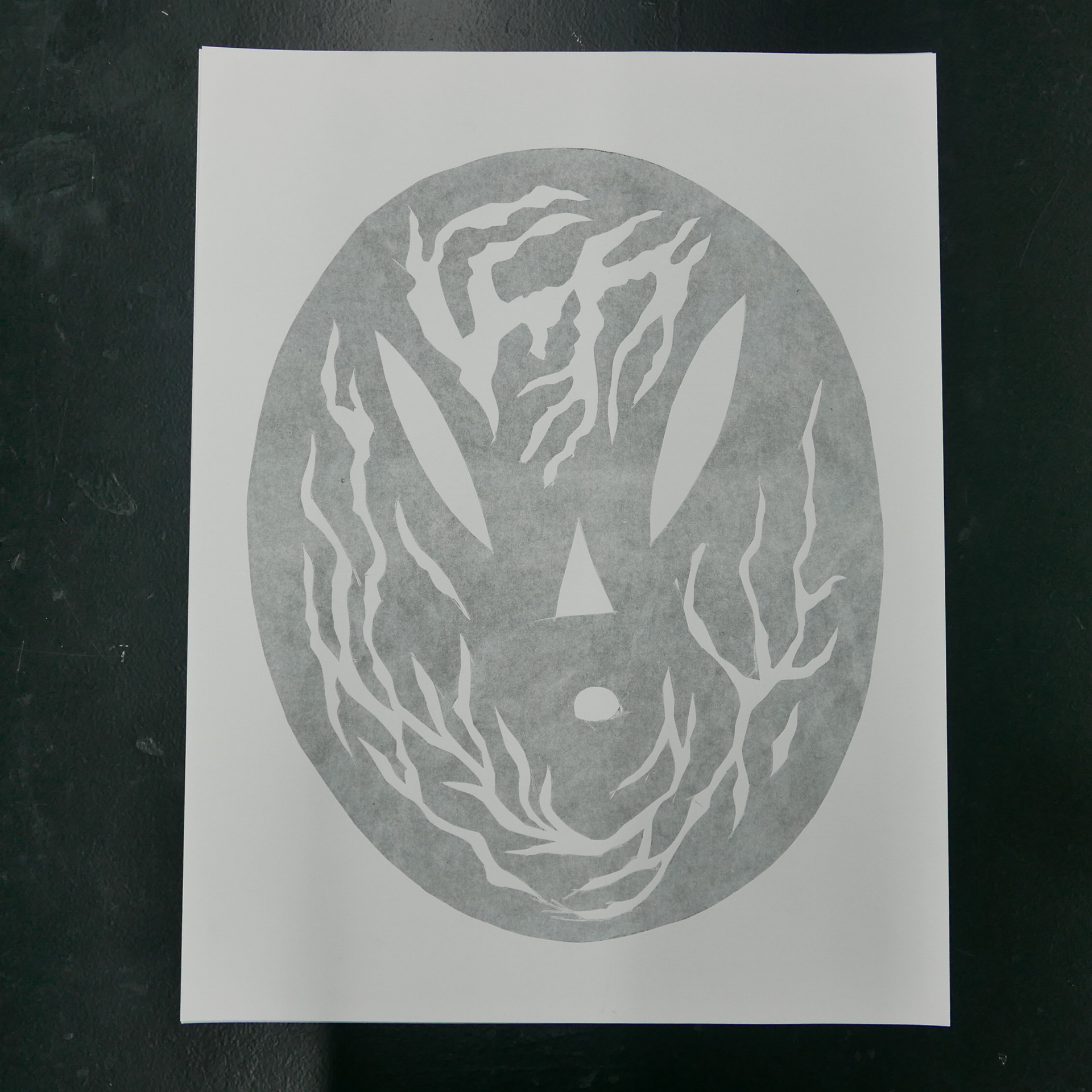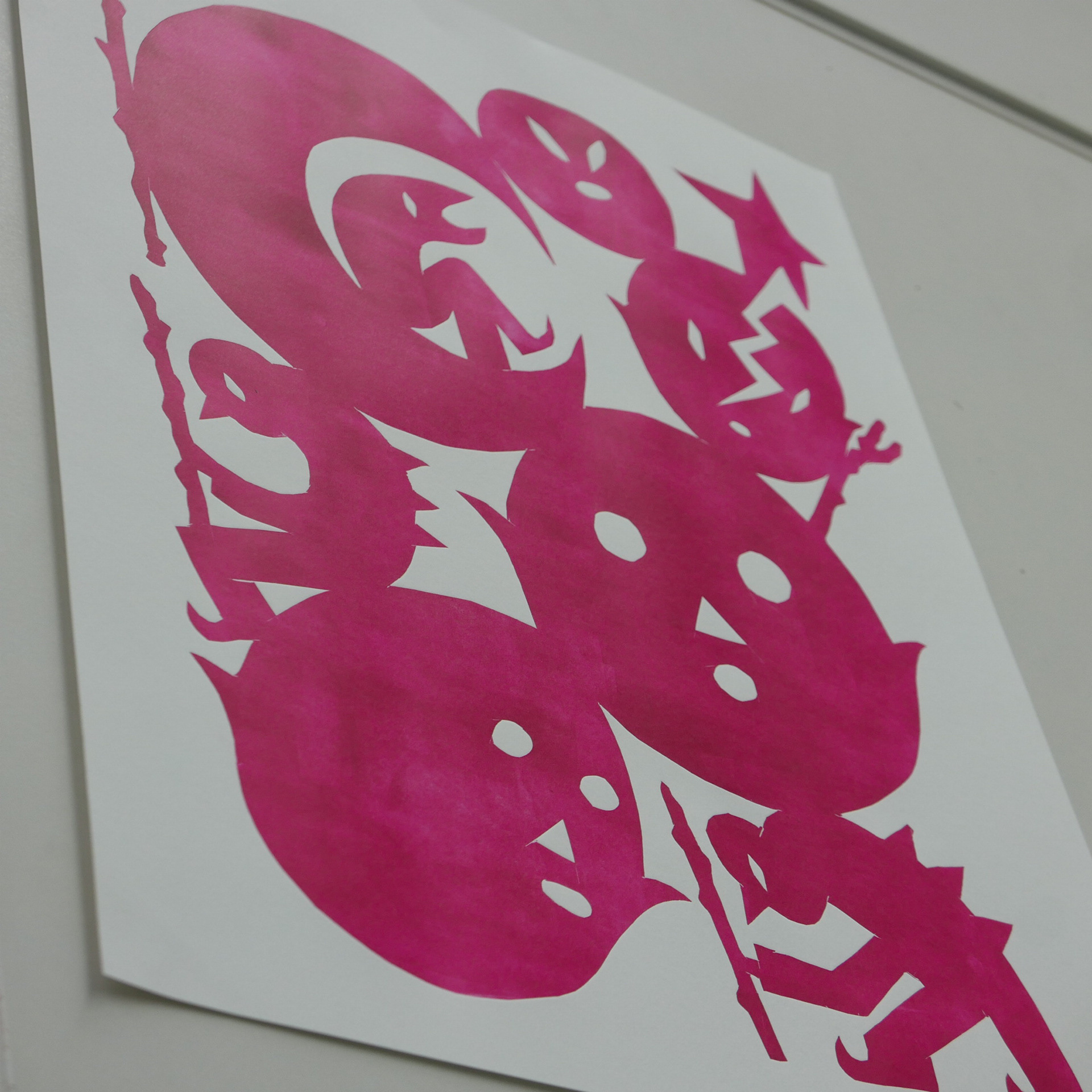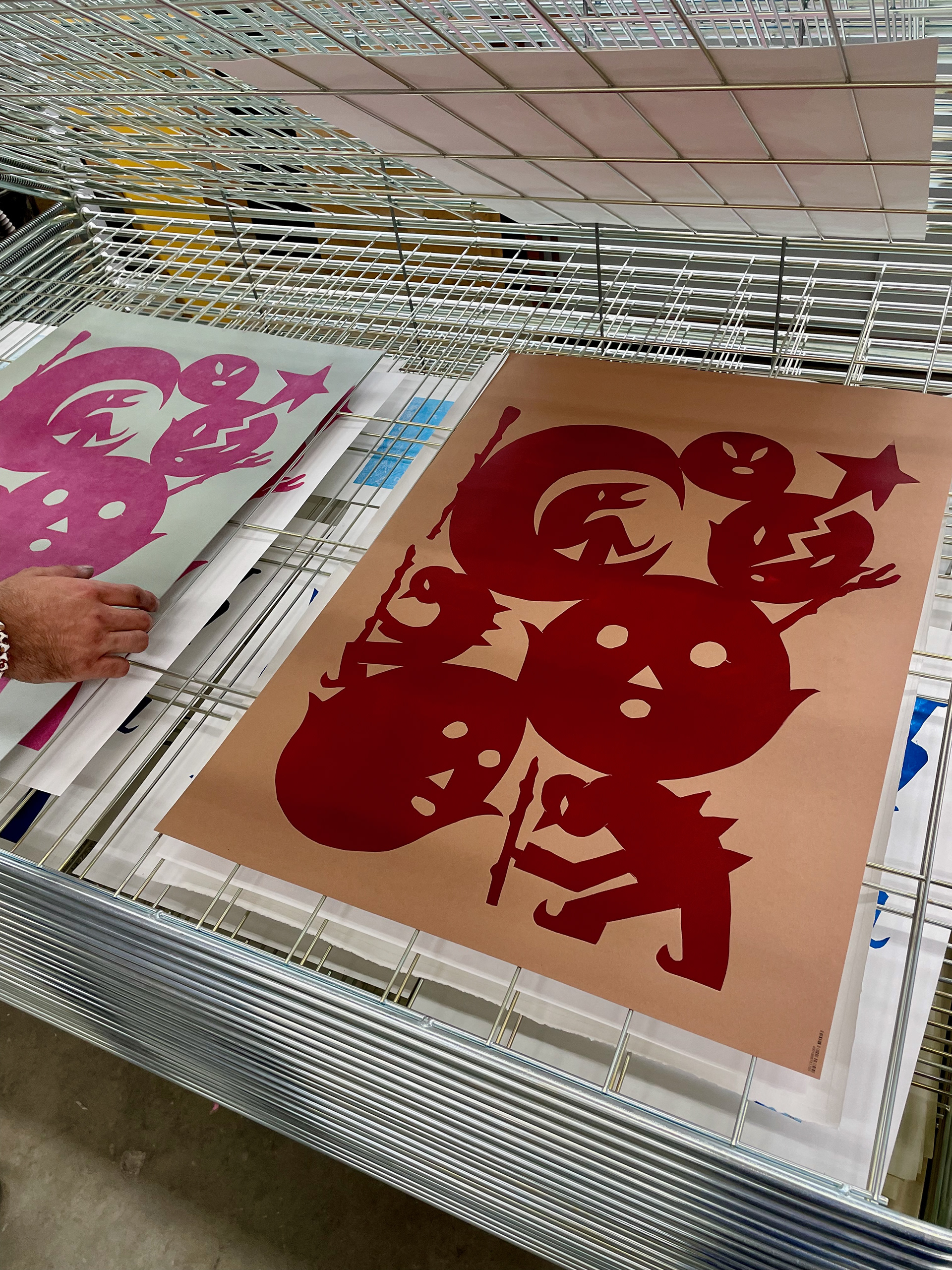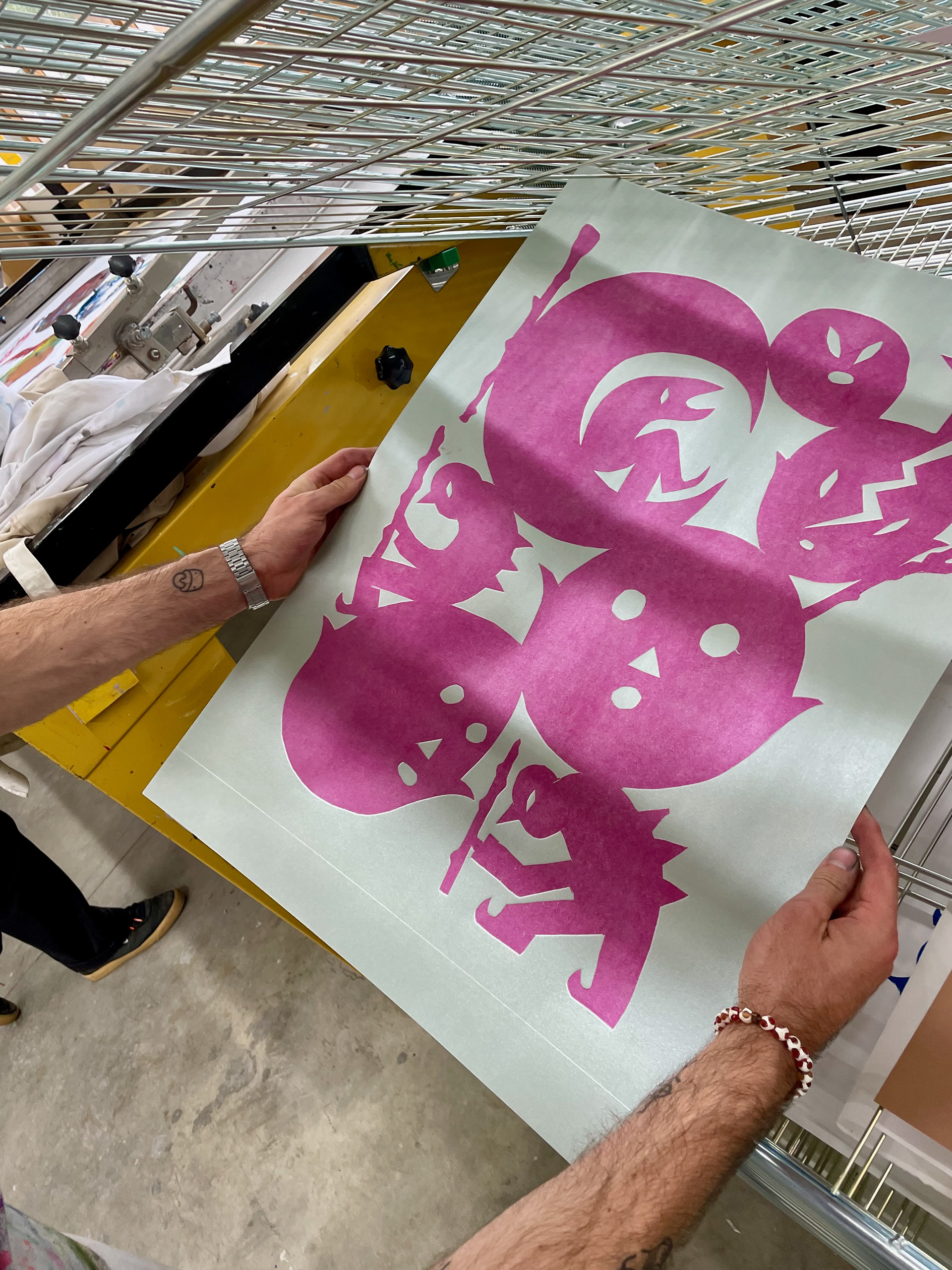 Wobby.club is the platform for autonomous illustration, visual art, and literature in the Netherlands. It was originally founded in 2015 by Jeroen de Leijer, Marjolein Schalk, S.L. Trumpstein (Stephan de Weert), a group of artists rooted in the absurdist tradition in the Southern Netherlands. Wobby.club organises the risoprinted quarterly Wobby, the two-week course To Riso or Not, the Wobby Workout, and many more projects.
MAKE Eindhoven consists of 3 workshops combined under 1 roof, in the heart of Eindhoven. At MAKE you can research the possibilities of glass, metal, graphic techniques and more. A playground for creative and artistic makers who want to explore the possibilities of materials and techniques.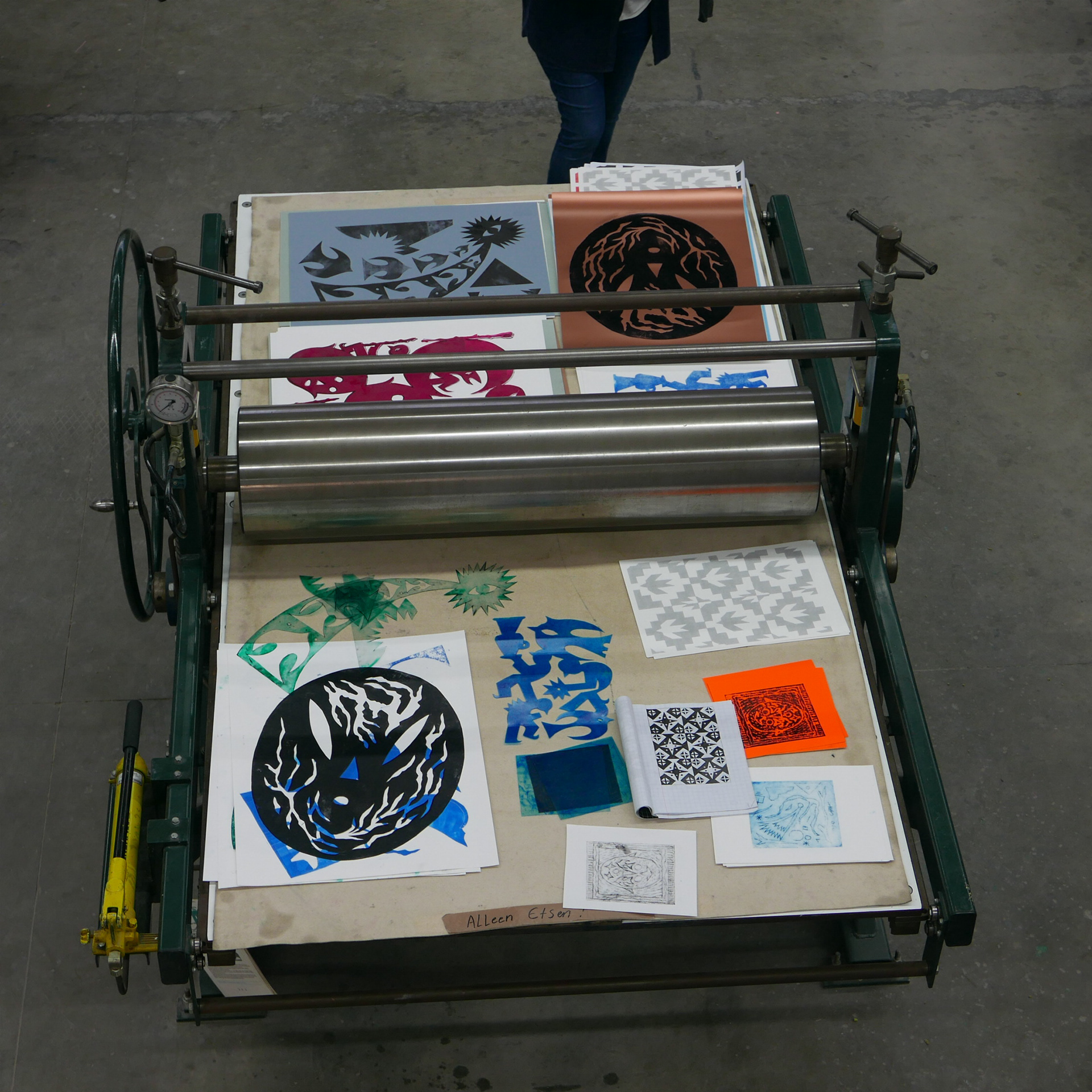 The works from all participants were exhibited during Dutch Design week from 21st to the 29th of October in Eindhoven. For an interview and behind the scenes clips watch the video's down below.